Growing up I was a nerd. I was exceptionally good at pathfinding, and reading maps.
So when Google maps first came out, I made up this game called "Going back home". The gist of it was to drop yourself on the map at a random place in the world, and use the arrow keys to navigate yourself back using the roads on the map.
Eventually, as I learned how to make apps, and build cooler things, this game eventually became engrained as something I wanted to build.
iOS App
Though no longer published to the app store a while ago, Going Back Home was initially mobile app I had built. The game play was simple, it dropped in you a random location in the world, and before time ran out, you had to scroll your way home.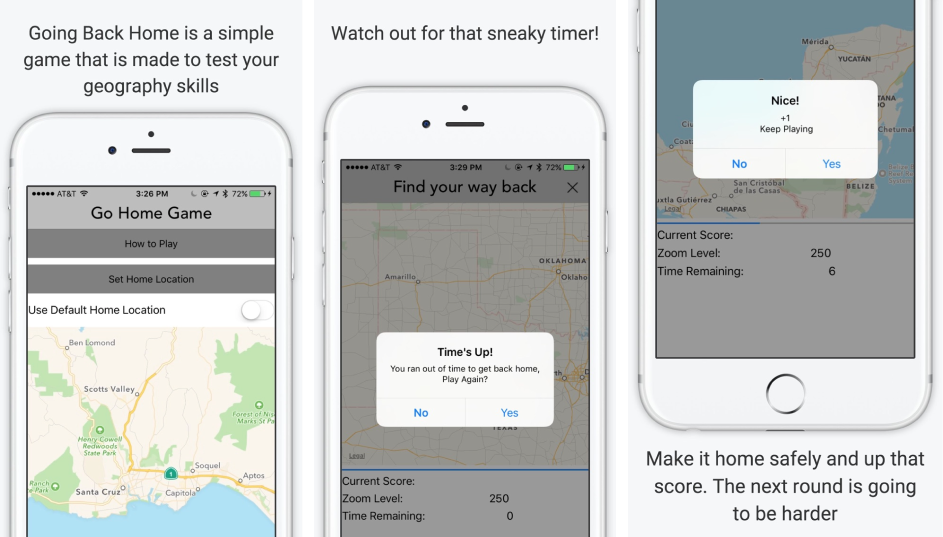 Web Version
The web version of the game has the same gameplay. You have to fly the airplane to the destination before time runs out.
It's built using mapbox and three.js.
The airplane is actually a 3D model I found on Tinkercad, and I had to figure out how to render it in a website, and make it playable.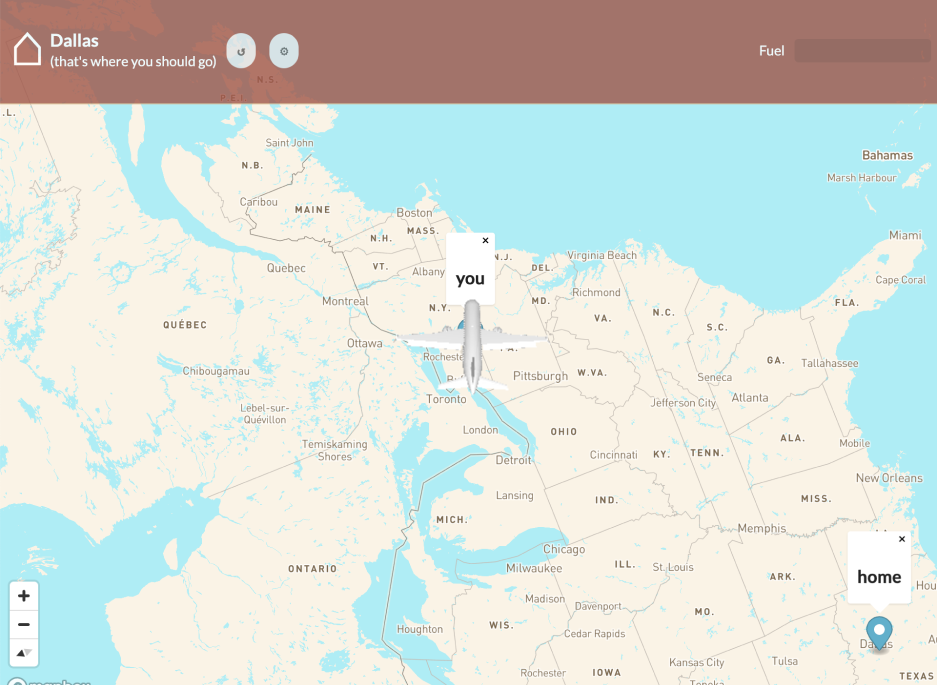 I haven't gotten the time to add more locations and game play abilities, but it would make the game play more exciting!